Since Valletta was a commercial hub, several confraternities or trade guilds were instituted in this church. They included guilds of shopkeepers, meatsellers, fishmongers and greengrocers.
On the feast day of their patron saints, St Crispin and St Crispinian, the members of the guild of cobblers and harness-makers used to donate a pair of shoes to their spiritual director, the merchants, tavern-keepers and cooks gave their rector a barrel of wine, while the drapers, tailors and weavers presented their spiritual director with a cassock.
...from
The Times Malta,
found
here
.
In the Church of St. Paul Shipwreck, one can find guild altars. Of course, the British have a special connection to St. Crispin, from Shakespeare's Henry V.
WESTMORELAND.

O that we now had here
But one ten thousand of those men in England
That do no work to-day!

KING. What's he that wishes so?
My cousin Westmoreland? No, my fair cousin;
If we are mark'd to die, we are enow
To do our country loss; and if to live,
The fewer men, the greater share of honour.
God's will! I pray thee, wish not one man more.
By Jove, I am not covetous for gold,
Nor care I who doth feed upon my cost;
It yearns me not if men my garments wear;
Such outward things dwell not in my desires.
But if it be a sin to covet honour,
I am the most offending soul alive.
No, faith, my coz, wish not a man from England.
God's peace! I would not lose so great an honour
As one man more methinks would share from me
For the best hope I have. O, do not wish one more!
Rather proclaim it, Westmoreland, through my host,
That he which hath no stomach to this fight,
Let him depart; his passport shall be made,
And crowns for convoy put into his purse;
We would not die in that man's company
That fears his fellowship to die with us.
This day is call'd the feast of Crispian.
He that outlives this day, and comes safe home,
Will stand a tip-toe when this day is nam'd,
And rouse him at the name of Crispian.
He that shall live this day, and see old age,
Will yearly on the vigil feast his neighbours,
And say 'To-morrow is Saint Crispian.'
Then will he strip his sleeve and show his scars,
And say 'These wounds I had on Crispian's day.'
Old men forget; yet all shall be forgot,
But he'll remember, with advantages,
What feats he did that day. Then shall our names,
Familiar in his mouth as household words-
Harry the King, Bedford and Exeter,
Warwick and Talbot, Salisbury and Gloucester-
Be in their flowing cups freshly rememb'red.
This story shall the good man teach his son;
And Crispin Crispian shall ne'er go by,
From this day to the ending of the world,
But we in it shall be remembered-
We few, we happy few, we band of brothers;
For he to-day that sheds his blood with me
Shall be my brother; be he ne'er so vile,
This day shall gentle his condition;
And gentlemen in England now-a-bed
Shall think themselves accurs'd they were not here,
And hold their manhoods cheap whiles any speaks


That fought with us upon Saint Crispin's day.
Now, I was thrilled when I was asked to be a member the Guild of Titus Brandsma, and I am still honoured at being allowed to add my thoughts to this page.
For me, this saint supports me by his prayers, in a difficult time, when more and more anti-Catholicism is hitting the blogging community.
I have spammed and deleted more comments on my blog in the past three months than in the past two years because of nastiness, threats, and just plain maliciousness.
Now, when one belongs to a guild, to a larger group, one does get strength merely knowing that people out there attempt to do the same thing for the same reasons.
So, what are the motivations for a guild, and how do we support each other?
Firstly, we all love the one, holy, Catholic, and apostolic Church. We love the Trinitarian God.
Secondly, we all try and be orthodox, not giving a personal interpretations of the Gospel or doctrine, but the real deal.
Thirdly, we love the Mass and most of all, the Presence of Christ in the Eucharist.
Fourthly, we are not naive. As journalists, despite what Ms. Feinstein said in America about only real journalists being those who get a salary, (rofl), we are aware of the great evils which beset our Church, and we write as the Church Militant to share the truth and support each other.
Fifthly, we encourage each other's gifts, be it five loaves or fifty loaves, one fish or a hundred fish.
Lastly, we love our readership, and attempt to meet needs in the Church, which includes clear writing which involves catechesis.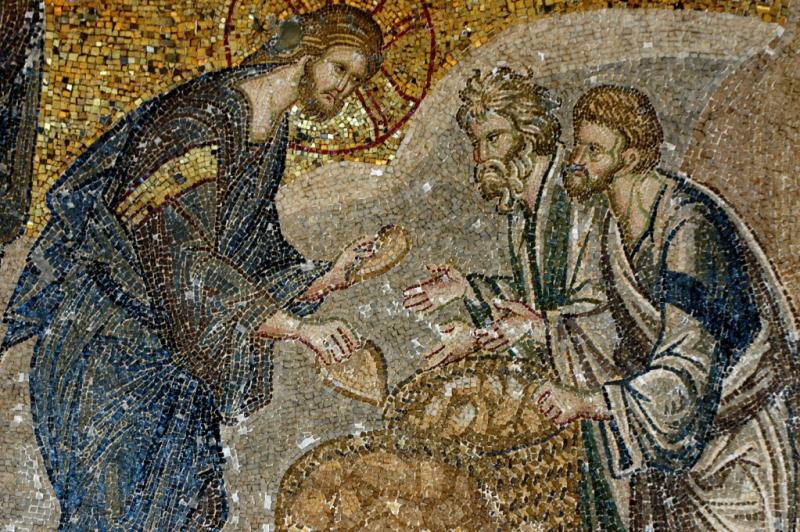 In medieval times, guilds formed a necessary part of society for physical and spiritual support.
Guilds had chaplains, as we do, and chapels, which we don't. However, we can pray for each other. I remember visiting the guild chapels in Malta above, and marvelling at the feeling of brotherhood and sisterhood one could absorb just standing in front of their altars, even after hundreds of years.
I am fortunate to live 200 feet away from a shrine to Blessed Titus Brandsma. I can pop into the church and pray for all my confrères, even though I do not light candles for all, which would cause a raging fire.
Let us remember each other in prayer as the days get darker for us all. I believe that Blessed Titus would be very pleased to know we are supporting each other in prayer on a regular basis, for all of our needs.
God bless this Guild. And, if you want to read more about shoemakers, take a look at a little play found at
this place
.